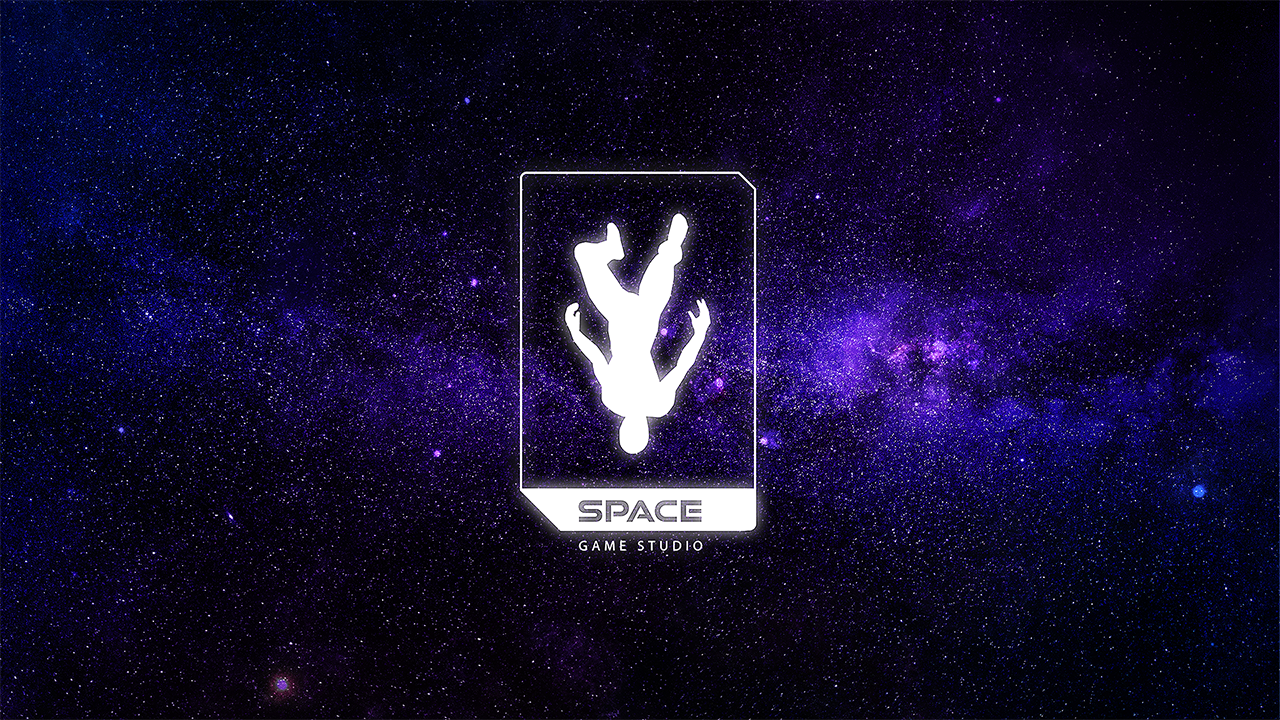 ---
MOTHERSHIP
Mothership will be our first videogame. It is a 3D sci-fi adventure game with a dreamy atmosphere. You will incarnate a space explorer who will travel across the real star systems of our own galaxy looking for other space refugees like her, to live in peace. During your search you will track the Black-Boxes' signals of huge crashed spaceships (the Motherships) in order to recover its fuel and be able to continue searching deeper into space. This game is about pathfinding in handcrafted awe-inspiring worlds overcoming some hidden environmental dangers and rush moments.
Mothership sera notre premier jeu vidéo. Il s'agit d'un jeu 3D d'aventures et science-fiction dans une ambiance onirique. Vous y incarnez une exploratrice spatiale qui voyage à travers les systèmes stellaires de notre galaxie afin de trouver d'autres réfugiés spatiaux comme vous-même, pour vivre en paix. Lors de votre quête, vous allez suivre le signal des Boîtes-Noires des immenses épaves de vaisseaux spatiaux (les Motherships) dans le but de récupérer leur carburant afin de pouvoir continuer votre quête encore plus profondément dans l'espace. Dans ce jeu vous devrez trouver votre propre chemin à travers des mondes envoûtants en surmontant quelques dangers cachés et moments explosifs.
Traqueuse - Trouvez votre propre chemin pour atteindre les Boîtes-Noires des Motherships à travers de mondes ouverts exotiques
Équipement d'éclaireur - Utilisez votre équipement d'éclaireur pour dégager de nouveaux chemins : coupez n'importe quel objet avec votre nano-machette, faites du rappel depuis n'importe quel endroit avec votre corde ...
Dangers cachés - Repérez et surmontez les pièges naturels de l'environnement
Épaves des Motherships - Explorez les épaves fantomatiques des Motherships pour récupérer leur carburant
Retour bousculé - Retournez jusqu'à votre vaisseau en échappant aux évènements chaotiques pouvant se déchainer autour de vous
Relaxation :
Cocooning - Faites une pause et reposez-vous dans l'atmosphère onirique de votre navette spatiale
Lâchez-prise - Détendez-vous en écoutant de la musique planante, en jouant à des mini-jeux ou sortez de votre vaisseau pour faire une balade dans le vide spatial
La Cupola - Contemplez la surface des planètes confortablement installé depuis l'observatoire de votre vaisseau
Science :
Entrez en apesanteur - Ressentez l'apesanteur comme jamais auparavant : flottez comme un vrai astronaute ou volez comme une fusée
Exoplanètes - Expérimentez une gravité et un cycle jour/nuit différents sur chaque exoplanète
Recherche orbitale - Contrôlez la trajectoire de l'orbite de votre vaisseau en temps réel pour effectuer des manœuvres de rentrée atmosphérique et de rendez-vous en orbite
Un chemin entre les étoiles - Voyagez jusqu'aux étoiles les plus connues du ciel : Alpha Centauri, Sirius, Vega ...
Réalité augmentée - Percevez le mouvement des planètes grâce à votre système de vision en réalité augmentée
La théorie de la relativité - Une aventure qui va se dérouler sur toute une vie due à la dilatation du temps d'Einstein lors des voyages avoisinant la vitesse de la lumière
Mothership concept trailer
Youtube
Mothership pitch
Mothership prototype GIFs
Mothership prototype screenshots
Télécharger les images Mothership (.rar)
---
STARMAP
The StarMap is an improved version of the space systems that you will use in the Mothership game. This educational software is the most user-friendly system ever created to visualize the size of the universe and to understand the rotations of the planets and satellites. Hence, it is the perfect support for museums, educational institutions and invested parents.
StarMap est une version améliorée des systèmes spatiaux que vous allez utiliser lors du jeu Mothership. Ce logiciel éducatif est le système le plus simple à prendre en main jamais conçu pour visualiser la taille de l'univers et comprendre la rotation des planètes et des satellites. Par conséquent, il est le support parfait pour les musées, les organismes éducatifs et les parents investis.
L'Univers - Zoomez à volonté, depuis le système solaire jusqu'à la limite de l'univers observable
Le Système Solaire - Visitez chaque planète et lune de notre système solaire et expérimentez les mouvements du ciel unique à chacun d'eux
La Station Spatiale Internationale - Atteignez l'orbite de la terre et pilotez la station spatiale la plus sophistiquée de l'histoire
StarMap concept trailer
Youtube
StarMap prototype screenshots
Télécharger les images StarMap (.rar)
---
Artworks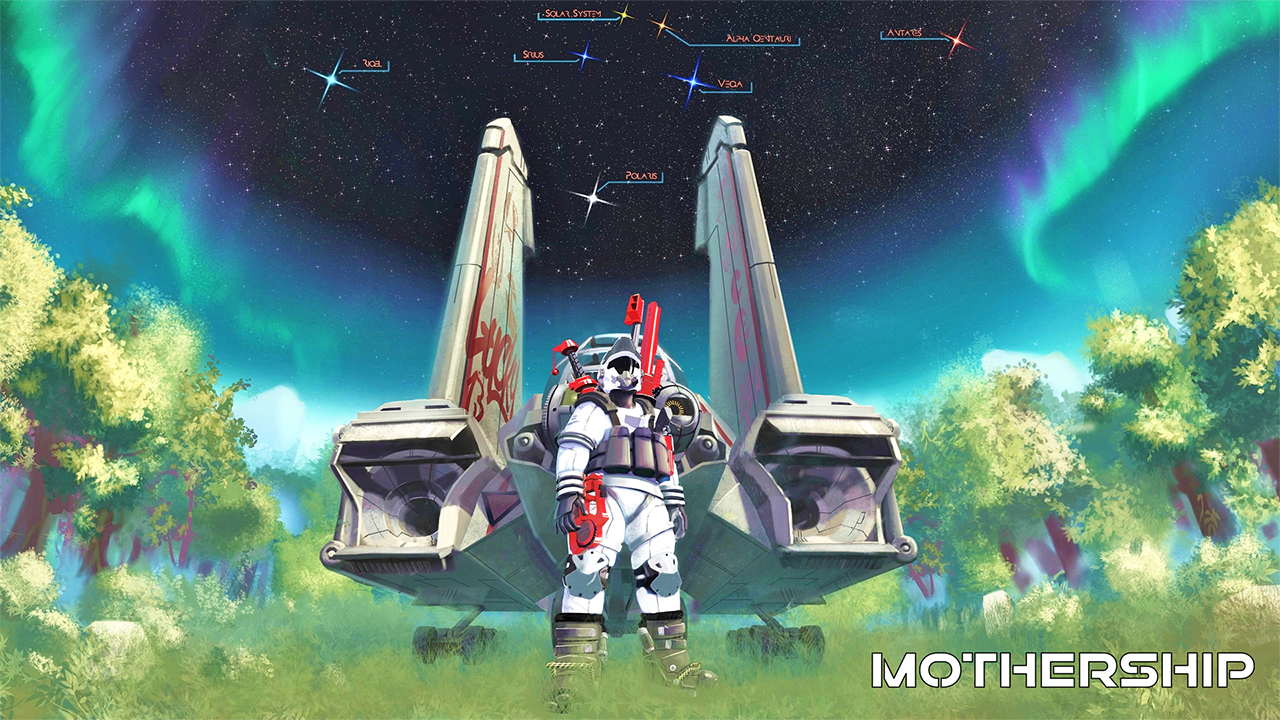 Télécharger les Artworks (.rar)
---
Logos
Télécharger les Logos (.rar)
---
They talk about us
On parle de nous
🌌 Posts about your project are like anti-gravity, we just cant put them down!

Share a screenshot below and send us out of orbit. 🚀 #ScreenshotSaturday

🛰️ @SpaceGameStudio pic.twitter.com/3L6oqFnCR8

— Unreal Engine (@UnrealEngine) June 27, 2020
J'ai trop hâte de voir ce que ça va donner ! 🚀
💫
En attendant n'hésitez pas à les suivre ! 🤗 #MadeInToulouse #Mothership https://t.co/yfmpw8wdwz

— Whitney 🚀 (@SpaceExplorerW) November 2, 2020
L'année dernière le Docteur Krajewski interviewait plusieurs d'entre nous dans le cadre d'une étude sur l'art et le jeu vidéo.

Aujourd'hui le recueil est dispo et c'est @SpaceGameStudio qui est en couverture. 😄 pic.twitter.com/ibOcTin4pu

— Léonard Bertos 🛹Animasia (@LeonTroglodyte) September 9, 2021
Very cool game/science project by @SpaceGameStudio https://t.co/BgRNVIGAW8

— SoulGame (@SoulGameStudio) June 24, 2021
---
Downloads
Téléchargements
Download all the files together :
Téléchargez tous les fichiers ensemble :
SpaceGameStudio (.rar)
Download specific topics :
Téléchargez des fichiers spécifiques :
---
Social
Steam
Twitter
Facebook
Instagram

---
© SPACE Game Studio. All Rights Reserved